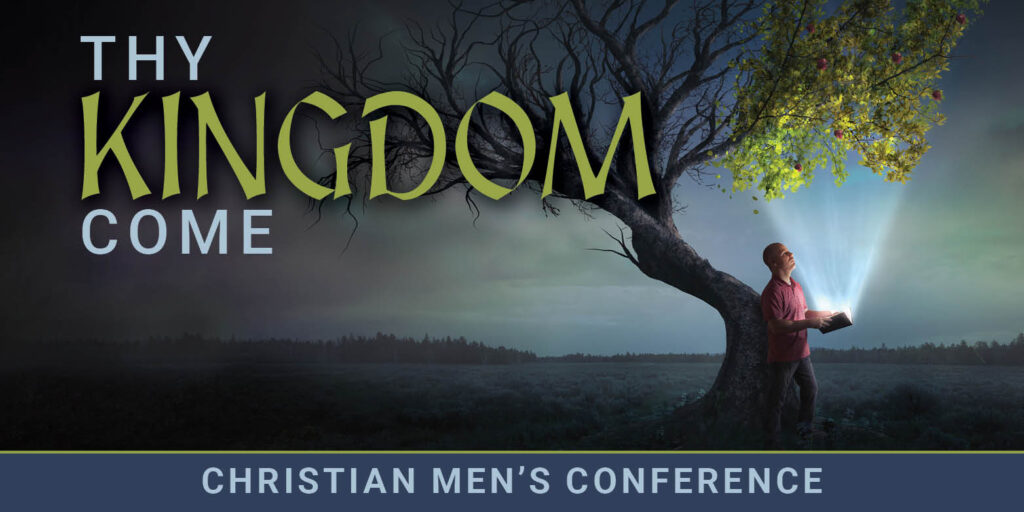 "THY KINGDOM COME"
February 11, 2023
7:00 a.m. – 2:00 p.m.
$20.00 REGISTRATION FEE (includes breakfast and lunch)
REGISTER ONLINE NOW! or REGISTER BY CHECK!
FIRST PRESBYTERIAN CHURCH
300 South Tennille Street, Donalsonville, GA 39845
Contact: Billy Fain, 229.400.1304 or Tim Smith, 706.424.1171 for more information
There is a kingdom not of this world (John 18:36), a kingdom of immeasurable worth (Mat 13:44-46). For it is ruled by a compassionate and kind King (Psa 103:8) whose power is incomprehensible (Jer 32:17; 1Ti 6:13-16). Yet this realm cannot be seen or touched (1Co 15:50), for it is eternal (2Co 4:18) and must be sought in faith (Heb 11:1). But for those who seek it above all else (Mat 6:33), who empty themselves of the riches of this world (Jam 2:5), they will receive an incredible inheritance (Eph 1:18), and indeed all things (Rom 8:32).
Come join us for a day of teaching and discussion as we seek the High King, His Kingdom, and the unity with brethren that such an endeavor brings. 
February 11, 2023 Schedule:
7:00   Registration, Meet and Greet, Breakfast
8:00   Worship Kickoff – Travis Epps, others
8:20   Welcome and Introductions – Michael Godby
8:35    Presentation #1: "The Kingdom of Heaven is like…",  Billy Neal and Matthew 13
9:10    Table Discussion
9:40    Presentation #2:  "The Lord's Prayer",  Tim Smith and Matthew 6
10:20  Table Discussion
10:50   Personal Testimonies and Discussion
11:10    Presentation #3: "Living in a Kingdom of One", Derek Dougherty and John 17
12:00   Lunch
1:00     Prayer and Worship – Travis Epps, others
1:30     Group Discussion and Dismiss – Steve Pierce