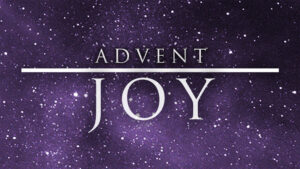 And do not be grieved, for the JOY of the Lord is your strength. – Nehemiah 8:10b
But the fruit of the Spirit is love, JOY, peace, patience, kindness, goodness, faithfulness, gentleness, self-control; against such things there is no law.
— Galatians 5:22-23, ESV
…looking to Jesus, the founder and perfecter of our faith, who for the JOY that was set before him endured the cross, despising the shame, and is seated at the right hand of the throne of God.
— Hebrews 12:2, ESV
Therefore, since we have been justified by faith, we have peace with God through our Lord Jesus Christ.
Through him we have also obtained access by faith into this grace in which we stand, and we REJOICE in
hope of the glory of God. Not only that, but we REJOICE in our sufferings, knowing that suffering
produces endurance, and endurance produces character, and character produces hope, and hope does not
put us to shame, because God's love has been poured into our hearts through the Holy Spirit who has
been given to us.
— Romans 5:1-5, ESV
What is joy? I hope you will agree that is more than happiness in our circumstances. The radio station I listen to in my truck has a tagline, "Helping your find joy". How do we find joy?
As you will probably guess, especially if you have read the previous two Advent posts, joy is not a thing, or something we can manufacture or produce within ourselves but it something that comes from God and I would argue is is found in the Person, Jesus, who is our Joy. The fruit of the Spirit are all aspects of Jesus and if we have this fruit, it is because the Spirit resides in us. I find it interesting that Paul and the writer of Hebrews both mention joy and suffering in the same breath; this is not something that comes easy to us as we do anything to avoid suffering but it is the JOY OF THE LORD that is our strength and this is where we find joy in ALL circumstances. Ask our persecuted brothers and sisters about this!
This Christmas let us not be grieved due to circumstances. I am not making light of anyone's situation; I am preaching to myself on this one! The second fruit of the Spirit mentioned is joy and it is a much needed gift this season. Find and share Joy this season.
Steve Pierce