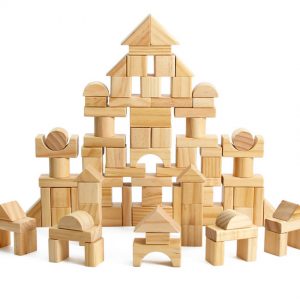 But also for this very reason, giving all diligence, add to your faith virtue, to virtue knowledge,  to knowledge self-control, to self-control perseverance, to perseverance godliness,  — 2 Peter 1: 5-6, NKJV
To virtue ("excellent goodness") and knowledge, add to your faith self-control, perseverance and Godliness. The world is not stacking these building blocks or asking us too. But God, knowing our condition has put it on Peter's heart to list these.
Read the lyrics of today's secular music. There is no restraint on passions and lusts today. Our most violent, vile and perverse desires are now normalized. Rape, murder and deceit are glorified. Perseverance likewise is in short supply. Kids aren't leaving the nest, and grandparents are raising the children of carelessness.
Life is just too hard. The working few are taxed to death to provide social programs for too many who can't muster through a daily challenge or normal expectations. What was once a natural validation process is now forfeited for ease and indifference. We miss countless blessing, and don't see victories because we quit too early in the fight. We are called to push through challenges, knowing our God knows, observes, and is glorified by our willingness to continue in what we know is true and right.
There is a form of godliness today, but it's not of Him, and won't be unless we commit to shining a true light. Charisma is not a substitute for real Holy Spirit influence. We cannot continue hiding our light under a basket and wonder why the world is burning to the ground. Self-control, perseverance and Godliness. We must move forward men, surrendering evil passions, or finding Biblical outlets for them through prayer and His Word.
Control your emotions by viewing your circumstances through Jesus's eyes. Stop making decisions in fear when His victories aren't handed to you gently on a pillow of goodness. Press on to the prize He stores for you and be Holy for He is Holy.
Vance Durrance