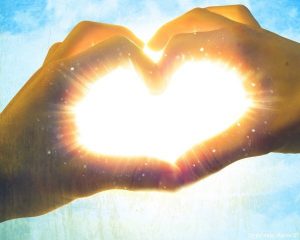 1 Corinthians 13:4-7. 4 Love is patient, love is kind. It does not envy, it does not boast, it is not proud. 5 It does not dishonor others, it is not self-seeking, it is not easily angered, it keeps no record of wrongs. 6 Love does not delight in evil but rejoices with the truth. 7 It always protects, always trusts, always hopes, always perseveres.
Love is not rude or self-serving. It is not easily angered or resentful. I don't know if any place tells on us more than the highway. I recall as a young boy riding with my grandparents. Grandma did most of the driving, and in her time, if your headlight beam reached the bumper of the car in front of you, you were crowding. If you crowded her you can bet there was an incremental response. She started respectfully giving room to pass, but if you didn't get the hint she might just stop right there in the road and make you pass. Today it's hard to fit a Bible between bumpers. We've forgotten our respect for each other. We are incredibly rude as long as our faces are hidden behind our monitor screens or tinted windows. We push and push, because we are so important of course. We anger at anything opposing or hindering our personal initiative and resent anyone or thing that challenges our view of self. I'm guilty too. Seldom do I need to hurry as I do. We seem to be scared of wasting a second in some environments but then waste hours scrolling social media. Move forward brothers, demonstrating love and forgiveness for each other regardless of the environment or circumstances. Imagine if Christ hadn't been inclined to spare a few seconds for troubling people. Respect each other as co-heirs. Stop driving your life like your Dominic Toretto in some teenage car chase scene. Everyone else in this world has the same value in God as you and I. Let go of resentment. People fail us, because people are fallible. We have failed people also. Forgive as we have been forgiven.
Love is not glad about injustices, but rejoices in the truth. At the time of Jesus's trial and subsequent crucifixion, many who had refused to believe in Him were happy about His arrest and flogging. The blood loss from the flogging by itself would have been life threatening, especially in a time without antibiotics. Jesus was beaten unrecognizable. There was no real evidence of corruption. The charge of blasphemy if proven legitimate might have been punishable by stoning, but the misery Christ endured was wildly unjust. Still, people cheered. Pilate, the governor, just before washing his hands of the matter conversed with Jesus and the question was asked; "What is truth?" This is one of the most profound and important question anyone can ask for themselves. Truth must be defined in its root before asking what is true of a circumstance. Truth is made of facts, but facts are too incomplete to be truth. Truth ascends beyond details, or agreed upon rules and formulas. Truth resides in permanence as the straight line by which all other lines are gauged to be straight or not. When we are glad about some injustice, what then is true about ourselves? "Means to an end" is not a justifiable position from truth. Move forward men. Pursue truth like your life depends upon it, for it most certainly does. Pursue truth, and follow the evidence. If we each commit to this, we will find each other at the end of our journey at the same feet, where justice meets mercy and Grace becomes manifest. What is true in the highest? Jesus paid a price by love that was unjust so we could choose to know…Truth.
Vance Durrance