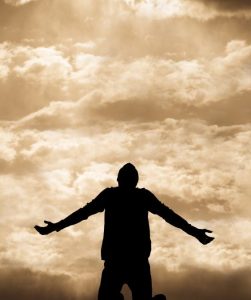 But when He saw the multitudes, He was moved with compassion for them, because they were weary and scattered, like sheep having no shepherd. –Matthew 9:36
Men, As Jesus goes from town to village preaching of the Kingdom and healing the sick, a multitude amassed. Jesus looks on this multitude and finds them weary and scattered, like a sheep with no master. Jesus is moved with compassion for them.
This multitude is an interesting group. There is no word of how long these people have followed along. There is no word of what provisions these people carried with them. We know that Jesus was often nomadic, without a nest or den to take shelter in. So these people have been sleeping on the ground with Him. This is a time with no drive through services for food or medicine, and there is no welfare program. These people have surrendered everything to follow alongside Jesus and listen to His teaching.
Today, we are a people of many masters. Our jobs, our mortgage holders, our financiers, our spouses, peers, personal expectations, our own bellies, appetites and more. We bend and sway to the call of dozens of voices crying out for our attention. This multitude has stepped away from many of these masters and Jesus considers them scattered. Scattered is better than being owned by many masters. Jesus, the shepherd, is moved with compassion for them. These people had forfeited their regular diets, their occupations, reputations, their personal responsibilities, their family and peers to be near Jesus. Mathew says Jesus acknowledged their weariness. This group has sacrificed.
Would Jesus be moved with compassion for us? Have we forfeited anything to be near His presence, His teaching? Have we ever been found "weary" from seeking out Jesus and following Him wherever He led us? Many of this multitude have followed Jesus from town to town to town. Where would you go? Move forward men, abandoning our many masters to press into the wisdom and understanding of the teachings of Jesus and His Kingdom come. May we "surrender ALL", for in Him all good things are found.
Vance Durrance