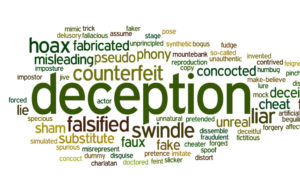 On the next day, which followed the Day of Preparation, the chief priests and Pharisees gathered together to Pilate, saying, "Sir, we remember, while He was still alive, how that deceiver said, 'After three days I will rise.' Therefore command that the tomb be made secure until the third day, lest His disciples come by night and steal Him away, and say to the people, 'He has risen from the dead.' So the last deception will be worse than the first."
Pilate said to them, "You have a guard; go your way, make it as secure as you know how." So they went and made the tomb secure, sealing the stone and setting the guard. — Matthew 27:62-66.
Men, Jesus has been crucified and lay dead in a tomb offered up by Joseph of Arimathea. The next day the priests and Pharisees gather to meet with Pilate. Having remembered that Jesus had said, "After three days I will rise" they ask that a guard be placed at the tomb to secure it from any disciples who may steal the body and say to the people He had risen. The religious leaders feared that such an act would stir more emotion than Jesus had done while alive. Pilate sends them away to secure it themselves with a guard and seal.
Matthew has expressed the hypocrisy and corruption of the religious establishment well. As they called Jesus a "deceiver" they themselves have gone to Pilate with false concerns about Jesus usurping Caesar as "King of the Jews". Now they again go to Pilate with concerns of deception.
Matthew, a disciple, may have been angry with the corruption of the religious authorities, but told as it is, Mathews account serves as an indictment of unbelief upon all the disciples. Even the enemies of Jesus had heard and interpreted correctly the meaning of Jesus' Words, that He would rise. The Pharisees didn't believe Jesus would rise, but at least they understood Jesus words. The disciples neither understood nor believed.
But, if this were a manufactured occasion, to deceive people into a false religion, who would include their own failings in their personal account? Matthew, a tax collector, already had wealth. Following Jesus cost him. A false claim of a Messiah would do nothing to help his standing among the religious establishment. If this gospel's, or Jesus' claim were untrue, why wouldn't Matthew's account be as guarded as Christ's tomb? Jesus made bold claims, that were well understood, which came so true that an accurate telling of the story was possible even through personal failure to believe until after His claims were fulfilled.
Move forward men, with understanding and belief, that He did live, was crucified, He did die, and again LIVES!