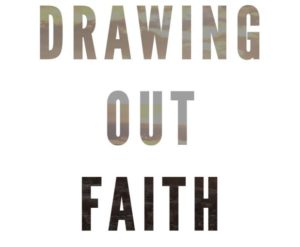 Then Jesus went out from there and departed to the region of Tyre and Sidon. And behold, a woman of Canaan came from that region and cried out to Him, saying, "Have mercy on me, O Lord, Son of David! My daughter is severely demon-possessed."
But He answered her not a word.
And His disciples came and urged Him, saying, "Send her away, for she cries out after us." But He answered and said, "I was not sent except to the lost sheep of the house of Israel." Then she came and worshiped Him, saying, "Lord, help me!" –Matthew 15:21-25.
Men, Jesus leaves Gennesaret for the region of Tyre and Sidon. These are Pagan territories, and a Canaanite (Gentile) woman comes to Him crying out for mercy. Her daughter is severely demon-possessed. Jesus doesn't answer her. The woman cried out so much that the disciples ask Jesus to send her away. Jesus replies, "I was not sent except to the lost sheep of Israel". The "Lost Sheep" is a good study of its own. But then, she came and worshipped Him, begging Him, "Lord help me!"
We read this and find Jesus uncharacteristically cold and distant. Remember, this is Pagan lands and a Gentile woman. To grant her request without then being filled with Himself would leave her daughter vulnerable to a worse condition (12:43-45). Jesus is basically on a retreat here from His primary mission. He will soon leave with only this occasion recorded.
We are told to pray continually, to ask, seek and knock, it is written that many prayed day and night to God, others fasted with prayer. As with this woman, Jesus is drawing out our faith. Jesus could have healed the daughter without all this drama. It would have been cheap and forgettable. Jesus drew out her focus on Him as her only hope. This woman won't be allowed to come and make a private plea for help and walk away to her other gods without a life changing moment to reflect back on. She is challenged to appeal to Jesus' mercy from beyond any merit of her own. The woman now acknowledges Jesus beyond a resource to her need. V25 says she worshipped Him. "Lord, help me!"
This is our lesson today. How many of us will continue to pray while Jesus seems silent? How many will pray when we feel we've been denied His answer? How many will worship Him before we get what we want?
Move forward men, identifying Jesus as Lord regardless of how He responds. He is not God, because He is merciful to us. He does not belong to us that we should make drive thru value menu prayers to satisfy our wishes. Is He Lord God of your life?
Vance Durrance