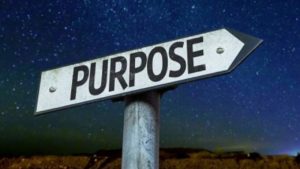 And it came to pass in the twelfth year of our captivity, in the tenth month, on the fifth day of the month, that one who had escaped from Jerusalem came to me and said, "The city has been captured!"
 Now the hand of the Lord had been upon me the evening before the man came who had escaped. And He had opened my mouth; so when he came to me in the morning, my mouth was opened, and I was no longer mute.
— Ezekiel 33:21-22, NKJV
Men, in the 12th year of Ezekiel's captivity from the 1st siege against Jerusalem, someone from the final collapse of Jerusalem to the Babylonian empire escaped and came to Ezekiel saying, "The city has been captured!" In chapter 3:26, we recall that the Lord had caused Ezekiel to become mute, unable to speak except that which the Lord directed through the time of pronouncement of God's judgment on Israel and the nations. Ezekiel expected a visitor with news the night before as the hand of God was with Ezekiel and his mouth became loosened.
In chapter 24:25-27 the Lord had told Ezekiel that someone would escape and report of Jerusalems fall, and at that time he would no longer be mute. We learn from this that much of our service to the Lord comes in seasons. This time of muteness lasted over 7 years in total as he was expected to prophesy only what was given to Him by God. The integrity of the prophecy was preserved by Ezekiel's inability to speak otherwise. It also became a daily reminder that what had been asked of him was not yet complete.
Ezekiel will now step into a new role of more pastoral care as a wave of new captives enter into Babylon. We often think that special service to God should afford us new and amazing gifts. Here we find that special service to the Lord meant giving up the gift of speech in submission to His specific message.
Remember, that there was little to be noted as remarkable of Ezekiel from the beginning. He was probably bitter about being denied the priestly role he would've taken if not swept away in the first captivity. Still, God has used him mightily even if not how he'd expected and the Lord will continue to use him. Anyone who intends to walk with the Lord will find their expectations challenged. We may find ourselves disappointed and exhausted from the cost of service.
Move forward men, knowing it's for a season, for a purpose larger than our perspective, and it will not likely match up with our personal desire. Yet, He is God, and His ways are higher. Blessed be the name of the Lord.
Vance Durrance