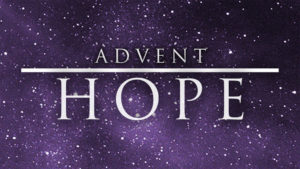 Against all HOPE, Abraham in HOPE believed and so became the father of many nations, just as it had been said to him, "So shall your offspring be."
— Romans 4:18, NIV
But this I call to mind, and therefore I have HOPE: the steadfast love of the Lord never ceases; His mercies never come to an end; they are new every morning; great is Your faithfulness. "The Lord is my portion," says my soul, "therefore I will HOPE in him."
— Lamentations 3:21, ESV
Therefore, since we have been justified by faith, we have peace with God through our Lord Jesus Christ. Through him we have also obtained access by faith into this grace in which we stand, and we rejoice in HOPE of the glory of God. Not only that, but we rejoice in our sufferings, knowing that suffering produces endurance, and endurance produces character, and character produces HOPE, and HOPE does not
put us to shame, because God's love has been poured into our hearts through the Holy Spirit who has been given to us.
— Romans 5:1-5, ESV
What is hope? We say things like "I hope it will (or won't) rain", "I hope the Dawgs win on Saturday", or "I hope things get back to normal soon". Is there much difference between our hoping and our wishful thinking?
Statistics show that suicides have taken an uptick during the pandemic. Why? Simple: a lack of hope (the people perish for lack of vision or hope). Sadly, there are many in the church who seem to have lost their hope or placed it in something less than the real Hope of the World.
For the believer, hope has a definite aim and is so different from the worldly concept of hope. To the world, our hope is foolishness. But the world doesn't see that we don't hope in or for something; no, we hope IN someone! Like Abraham, when all human hope says it is impossible, we believe in Hope, embodied in the person Jesus and trust His word. Like Jeremiah, we can bring to mind His goodness and have Hope because His mercies are new every morning. And even in our suffering, a hope that does not put us to shame is produced as the Spirit is given to us and resides within us.
The believer's hope has a backward looking component as well as a forward seeking component. We look back and see where we had no hope or our hope was placed incorrectly until we receive Jesus' offer to follow Him; we placed our hope and trust in Jesus and He has proven Himself in our many past mercies. We look forward, seeking those times that He will prove the promises that He has given us as individuals and as a people, resting in His steadfast love.
And just as His birth long ago in Bethlehem forever marked time, Jesus still stands at the crossroads of our lives seeking to separate us from our hopeless past to a hopeful, hope-FULL future with Him. That is the gift of Christmas, past, present and future. Receive Him and share Hope this season.
Steve Pierce