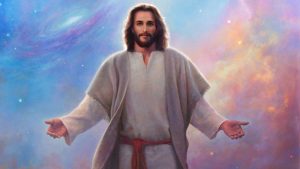 For many deceivers have gone out into the world who do not confess Jesus Christ as coming in the flesh. This is a deceiver and an antichrist. Look to yourselves, that we do not lose those things we worked for, but that we may receive a full reward. — 2 John 7-8 NKJV

Men, John tells his readers that many deceivers have gone out into the world who do not acknowledge Jesus as the Christ who came in the flesh. This was a particular sect of teachers called the Docetists. This sect taught that Jesus did not have a body, but only appeared to be a man. John went as far as to call them "antichrist", which he defined earlier as anyone who did not confess Christ as Lord, Son of God the Heavenly Father.
John encourages his readers and we also, to cling to the truth that he had worked for so that we may all receive a full reward. Similar heresy exists today. We hear that Jesus was a "good man" and that His teachings are good to follow. Brothers, that sounds pleasant but it falls blasphemously short. Jesus was far more than a "good man". He is our only path to the Father. His teachings are more than good principles, they are Life and Bread, Living Water.
Such incomplete pictures of Him leave us looking for more and too often that is where the enemy swoops in to steal us away. This salvation, and the equipping of the Holy Spirit which has been made available to us is far too valuable to allow ourselves to be swept away in false narratives.
Move forward men, adhering to the full truth of Jesus as Lord, Savior, King, Friend, Redeemer and more. He is a remarkable figure in history, but He is more, He is indispensable in every way important to mans life and eternity. Don't settle for a piece of Him as though He were a drive thru snack. He invites you deeper, to sit at His banquet table where a feast is spread out for you.
Vance Durrance