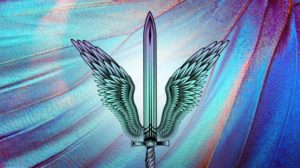 "Then Jesus went throughout all the towns and villages, teaching in their synagogues, preaching the good news of the kingdom, and healing every kind of disease and sickness. When he saw the crowds, he had compassion on them because they were bewildered and helpless, like sheep without a shepherd." –Matthew 9:35-36, NET
We should see wicked behavior and cry out against it (ex: Mark 6:18; Acts 26:20), especially when the LORD implores us to speak (ex: Jonah 1:2). We should disciple all men to obey all that Christ commanded (Mat 28:20). But if we join in the fight to uphold culture morality by legislation, then we have forgotten that is by the power of grace alone to rewrite the condition of our hearts (Jer 17:1; 31:33). Merely having the law will not reshape men to obey, but bring about only further judgment (Rom 2:17-23). We end up actively struggling against the God who is tearing down religious façades that keeps men from seeing the destructive outworking of wicked hearts.
Our heart must be moved more by the spiritual condition of the lost—for they are "like sheep without a shepherd," (Mat 9:36). We know the good Shepherd they desperately need (John 10:14), so we must devise ways to restore the banished (2Sa 14:14). If all we do is provide clean water to "all who are thirsty" (Isa 55:1) yet fail to let them taste the "living water" of Christ Jesus, their thirst will never be quenched (John 4:10,14). If we give the hungry "something to eat" (Mat 14:16) yet fail to bring them the "Bread of life" (John 6:35), we are only numbing starvation pains. If we provide healthcare to the world yet do not make Jesus our chief physician, we are only providing pills to mask symptoms and leaving people to perish from their cancer of sin (Mark 2:17).
How can we love our neighbor if we only give him financial relief but fail to tell them about the One who paid all of our debts (1Jo 2:2; Rev 1:5)? How can we really be educating the children if we instruct them in science and literature but fail to tell them about the Author of life (Act 3:15) who holds all things together (Col 1:17), and avoid teaching them to fear God—the foundation of understanding (Deu 11:19; Psa 34:11; Pro 9:10; Hos 6:6)? What good will our efforts be in helping bring about peace and unity among people groups if they all end up marching into hell together (Gen 11:1-4; Psa 2:2-6; Rev 19:19-21)? Without Jesus, all things are meaningless (Ecc 12:8; Col 1:16-20).
Let us see their true need as we minister to the "needs" they feel.
Billy Neal