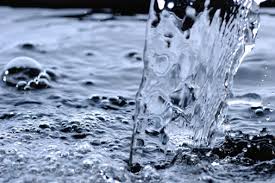 "And it shall come to pass afterward
That I will pour out My Spirit on all flesh;
Your sons and your daughters shall prophesy,
Your old men shall dream dreams,
Your young men shall see visions.
And also on My menservants and on My maidservants
I will pour out My Spirit in those days. —Joel 2:28-29.
Men, Joel has communicated the promise of God to renew His people IF they repent. Joel now fast-forwards through time. Israel will have some time to consider their options, obey or reject, and then "It shall come to pass afterwards." After this time of either renewal or intense chastisement, the Lord will pour out His Spirit on all flesh. Some argue that only Israel is in view with this promise, but with the benefit of the Acts in the New Testament, we know that "all flesh" means all who confess Jesus as Lord. As the Spirit of God comes upon a believer they will prophesy.
Prophecy is mistakenly thought only to be speaking the future. More accurately, prophecy is speaking the Words of God as directed by the Spirit of God, and can include praise to God. In Ch1, Joel prophesies of things that have already happened, and of their current circumstances. It's not until ch2 that prophecy grants a peek into the future.
After the Spirit of God is poured out on man, old men will have dreams, and young men will see visions. Dreams come while asleep, and include special revelation. Visions come while someone is awake. Ezekiel is an example of a vision. While he was awake sitting by the Chebar River he "saw." The Spirit of God will be poured out upon believers without class, racial, or gender distinctions. Sons and daughters in v28 represent Jews in Joel's future. Menservants and maidservants of v29 were of all nationalities including Jews.
Brothers, Acts ch2 has happened. We're living in a time when Holy Spirit is poured out, but there are too few vessels prepared to receive it. Dreams and visions are available, but too few are seeking revelation from God. We are not prophesying, (calling out the Word of God as though it was so.) We confess Christ as Lord but refuse to come off our own thrones. His Spirit IS POURED OUT. What will we do with it?
Move forward men, speaking the Word of God as truth, and believe it. Seek first the Kingdom, and else else will be given.
Vance Durrance