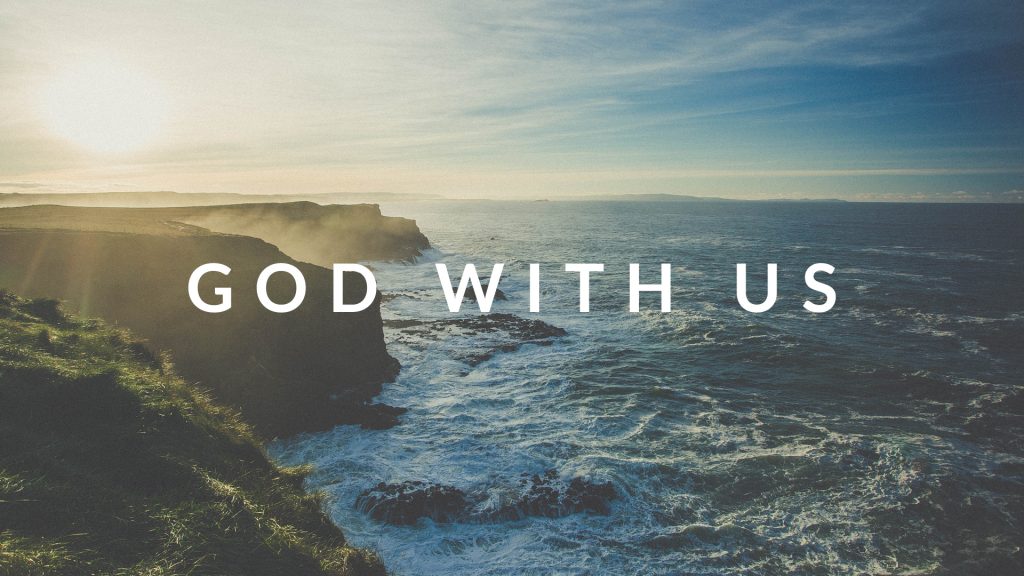 Now all this was done, that it might be fulfilled which was spoken of the Lord by the prophet, saying,
Behold, a virgin shall be with child, and shall bring forth a son, and they shall call his name Emmanuel, which being interpreted is, God with us.
Then Joseph being raised from sleep did as the angel of the Lord had bidden him, and took unto him his wife: and knew her not till she had brought forth her firstborn son: and he called his name Jesus.  — Matthew 1:22-25
Men, all this was done so that the prophecy would be fulfilled. Isaiah prophesied about the virgin birth of "Emanuel" in Isaiah 7. Another translation spells it "Immanuel". Either way, it means "God with us".
Joseph wakes from the dream, does as he was instructed, and married his wife but did not consummate the relationship until after the promised Son was born. They called His name Jesus. Earlier we recognized that Jesus's legal lineage was secured through Joseph. In Luke's account we learn that His blood line was secured through Mary.
There are more moving parts to the fulfillment of Jesus in prophecy than could ever be accounted for by a fraud. We'll see more in following passages. There is no comparison anywhere else. Jesus is Joseph's first born. Read Exodus 13:11-16 and consider, the redeemed first-born Son of God, Mary and Joseph would also be our redeemer.
Think about "God with us". Not above us, but with us. Not somewhere distant in the clouds, but with us. Earlier we mentioned from vs1-17 that Jesus marked a new era. No longer would there be a separation by the curtain. Later in Acts, the Holy Spirit is sent to indwell us. We will never be alone. The complexity of God's love for us secures it. From His physical presence in the 1st century, to His indwelling Spirit in this life, to His immediate glorified presence in the next chapter, we are never alone who call on His name as Savior.
There is an entire study which could be done on all the ways the adversary tried to stop the Lord's redemptive plan from taking shape through history all the way back to the garden. Nevertheless, Jesus is born as prescribed.
Move forward men, with the accompaniment of the Lord our God. Fearful, alone, insufficient? Why? God is with us. As we walk with Him, darkness flees, and bows to the light. Victory is secure in His steps. Without fully comprehending all the variables, Joseph knew the dream was true and did as instructed.
Vance Durrance