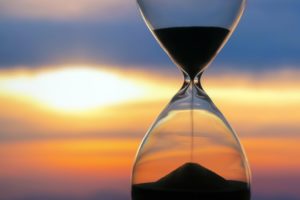 "Noah was 600 years old when the floodwaters engulfed the earth." –Genesis 7:6, NET
Consider the age of Noah and his three sons (who were roughly around 100, see Gen 5:32). Surely the norm at this time was to have a very large family (consider the multiplication of the human race). So a man with only three sons (and it took 500 years), who themselves had no children after living a century, must have seemed rather… unblessed?
Children are a reward from God (Psa 127:3) (although it doesn't always FEEL as such). The LORD says He blesses His loyal followers and increases their numbers (Psa 115:12-16)? So did this glaring fact ever become an obstacle?
Did Noah, like his descendants (Gen 11:30; 25:21), struggle with his wife's seeming barrenness—and for hundreds of years? Was Noah tempted as Job to wonder what profits a man to live for the LORD's pleasure (Job 21:7-15; 34:9)? Did his sons ever throw a hammer down in frustration wondering how they could trust a God who had withheld such an important blessing?
Or did they remember the promise of salvation and keep in perspective the LORD's timing in all things?
What about us? Do we get focused on selfish desires and outward blessings, and forget the undeserved promise of salvation? Or do we keep in perspective the LORD's timing? This life is but a short inception to an eternity of rest that lies on the other side of judgment. This portion is not for leisure but preparation (Eph 6:15; Isa 40:3; Rev 21:2), and is but a flash and a vapor (Psa 39:5; Jam 4:14).
"So be patient, brothers and sisters, until the Lord's return. Think of how the farmer waits for the precious fruit of the ground and is patient for it until it receives the early and late rains. You also be patient and strengthen your hearts, for the Lord's return is near." –James 5:7-8
Billy Neal